Roger is a highly successful benefit auctioneer who brings heart and humor to all his auctions, raising millions of dollars for non-profits, schools, churches, animal rescues, and other causes. His unique talents and successful track record make him a highly sought-after benefit auctioneer in Southern California and throughout the United States.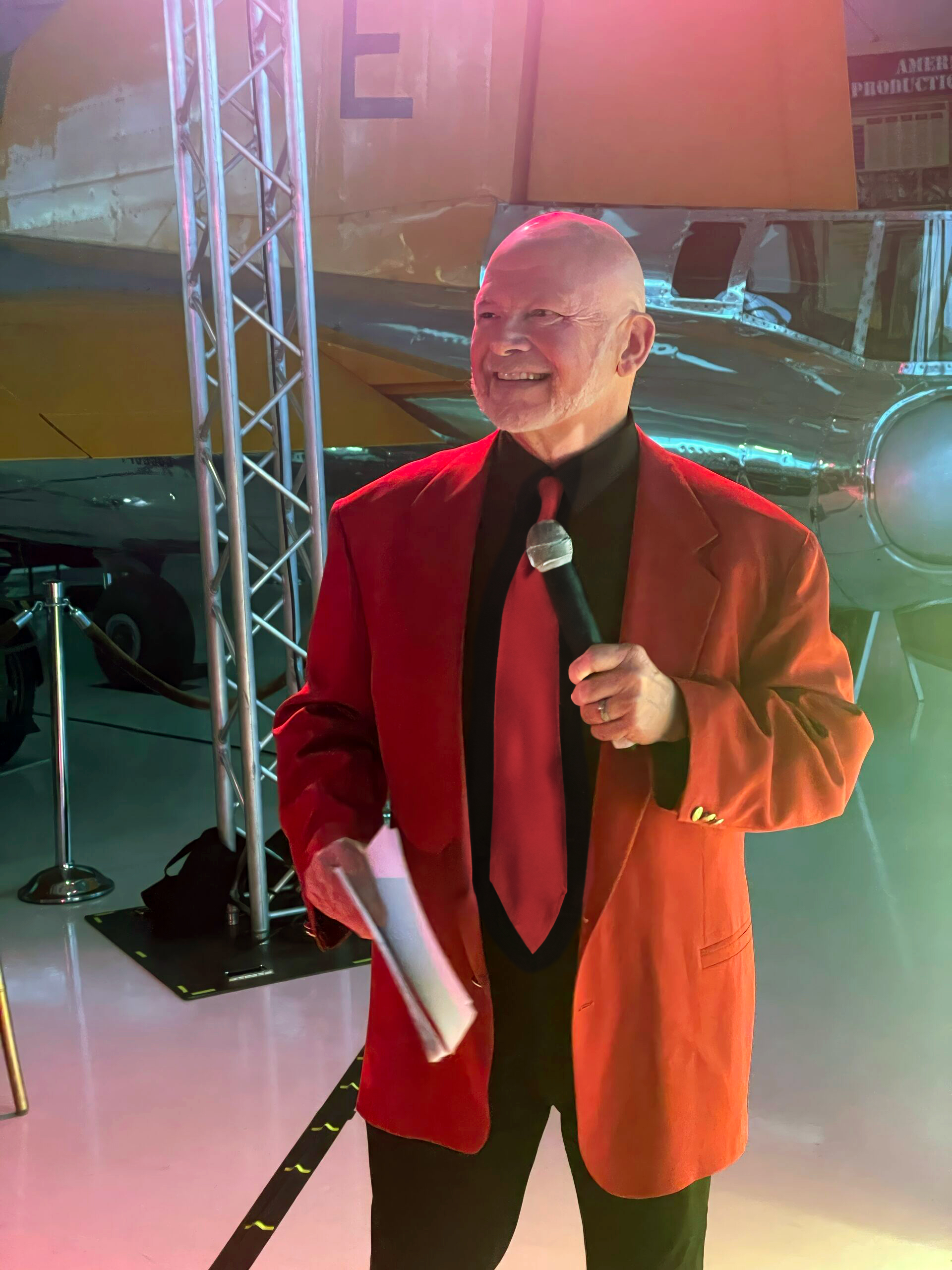 Here are a small handful of clients
Tierra Bonita Elementary
Anderson Elementary
Christ Lutheran School
Lincoln Elementary
Seacliff Elementary
Vistamar High School
Notre Dame Academy
Gooden Elementary
Montemalaga Elementary
Warner Elementary
Chadwick Elementary
The Webb Schools
Encino Elementary
Westerly School
LA Children's Chorus
St Bede Parish
Bonne Meres Children's Fund
Future Stars Basketball Camp
PG Cares
Extraordinary Is
Black Caucus Foundation
Roger has had a lengthy career as a network TV audience warm-up comedian on hit television shows such as the Emmy Award-winning Will & Grace, King of Queens, Dancing with the Stars, America's Funniest Home Videos and most recently That 90's Show and Frasier. He has been one of the top audience warmups in Hollywood for over 35 years and is part of a small handful of TV warm-ups that handle virtually 100% of all the sitcoms that are filmed in the country. Roger was even on the cover of the Wall Street Journal for his prowess.
Sitcoms / Talk / Game / Variety Shows
Will & Grace                   NBC                      Did all 11 seasons – 246 episodes
The King Of Queens      CBS                      Did all 9 seasons – 207 episodes
2 Broke Girls                  CBS                      Did all 6 seasons – 138 episodes
Frasier Revival               Paramount +     Did first new season back
That 90's Show              Netflix                 Did first & second season
Dancing With The Stars                      ABC  Did 3 seasons – 54 episodes
America's Funniest Videos                 ABC  Did 15 seasons – 335 episodes
Late Late Show w/ Craig Kilborn       CBS  Did 9 seasons – 1,190 episodes
Roger has spent much of his career as a live event emcee. From his many years as a Cruise Director for Princess Cruises entertaining audiences from around the globe to various functions for many of the biggest corporate names in the business, McDonald's, Ronald McDonald House and PepsiCo to name a few. His ability to engage his audiences and keep their attention is a rare talent that he possesses.